My Difference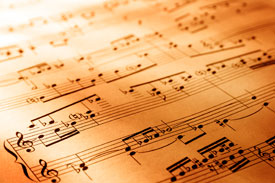 There is no shortage of piano teachers in the Atlanta area. As you look for a piano teacher here are some things about me that separate me from many other piano teachers.
Two decades of experience
There is truly no substitute for experience. I have been teaching full-time for nearly two decades. Through the years, I have learned what works and what doesn't. I have learned, through experience, how to communicate and connect effectively. I also have learned, over time, how to easily adapt to various kinds of students to meet their unique needs.
Proven track record and success
My students progress faster. They read sheet music better. They play more advanced music. They compete. They perform. They are enthusiastic. They play with artistry and precision. They love music.
Highly organized and sequenced teaching
I have an exhaustive, super-organized, well-thought-out curriculum that I have developed over many years. Having access to a properly sequenced library of motivating repertoire is massively important to the long-term success and development of students. Unfortunately, the majority of piano teachers are not organized and sequenced enough to develop advanced, well-rounded students over the long term.
Convenience
I travel to your home. Very few teachers who have taught as long as I have with my experience offer this convenience. And with all the activities that families have these days that require driving, this provides immense convenience and saves a ton of time.